【Black Friday】10款应用,让你成为黑五购物达人(上)
Black Friday. You either love it, or you hate it.
黑色星期五,这个让美国人又爱又恨的节日要到了!

Many people cannot wait for the busiest shopping day of the holiday season to arrive.
The deals are unbelievable and there is so much money to be saved as you shop your Christmas List. But, it comes with a price.
很多朋友都迫不及待这个购物狂欢节的到来。哪怕只是这一天,也会有庞大的交易数额,而为了省钱,甚至很多人都将元旦要用的东西都买齐了。当然,省钱不代表不花钱。
Many avoid all stores, at all costs, when Black Friday comes about. But, we are here to help you maximize your savings, stay on budget and complete your shopping list all while keeping your cool.
在黑色星期五,许多商店不惜一切代价吸引客人。但要保持冷静,我们来这里是为了帮助您最大限度地节约,不超出预算地完成你的购物清单。
Here's Our Top Ten Tips On How YOU Can Be A Black Friday Talent:
我们总结了十大技巧,让你能成为一个黑色星期五购物达人:
1. Think outside of the box, the box store that is! You can find terrific money-saving deals in boutiques, drug stores and local restaurants. Boutiques want your business just as much as the "giants," and you'll be surprised at what you can find and save!
留意外面的精品店。
黑五这天,你会发现很多很棒的精品店铺打折促销信息,包括药店、餐馆等。这些精品店都异常渴望去做你的生意,所以他们的商品都会有很高的折扣。
2. Avoid the Crowds. I've been known to shop at drug stores during Black Friday. They have FAB deals that even come with store rewards, and they're not crowded at all! I make my list, check it twice and break out my Talent Shopping skills and I'm in and out of the store quicker than you can say Merry Christmas!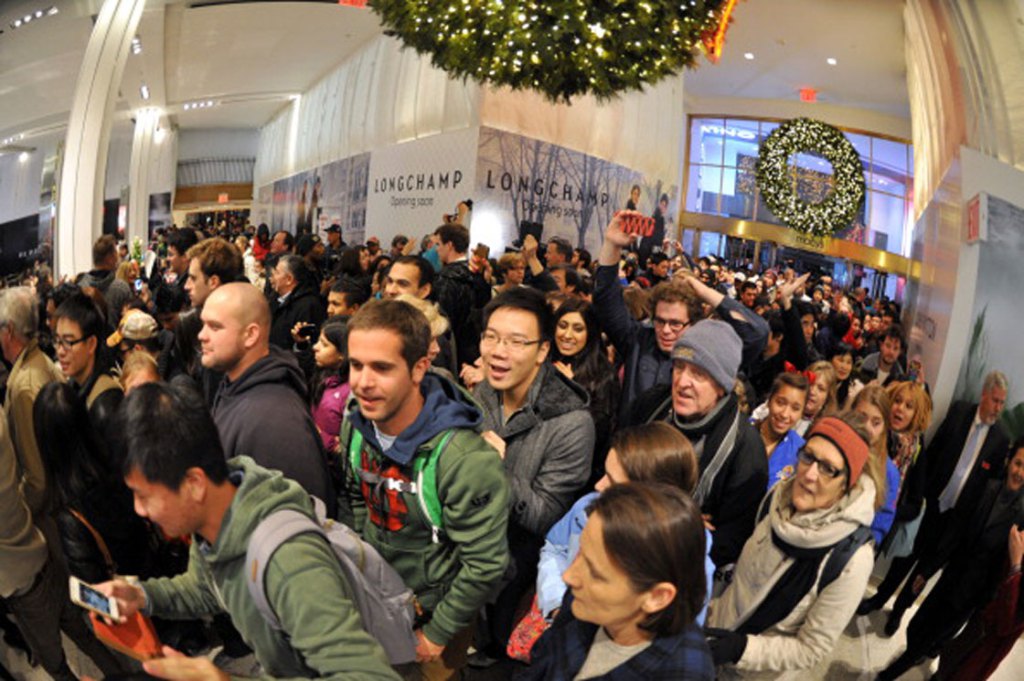 避开人流高峰区。
根据我的经验,药店是一个很好的选择,他们会根据商品的特点和优势进行宣传销售,更重要的是,一点也不拥挤。与其把时间花在摩肩擦踵上,倒不如在一些人流少的地方快速填充自己的购物清单。
3. Plan Ahead. I cannot stress enough that planning can make the difference in your Black Friday shopping experience. Make a list. Set a Budget. Plan your shopping route! When planning your route, you'll want to shop at the stores that have that "hot product" first. Also, be sure to list all the items needed from each store in order of the store layout. This will make your shopping trip move smoother.
未雨绸缪。
为你的黑色星期五购物之旅列出清单并设置预算,同时计划好你的购物路线!在规划你的路线,你想在这个有"热产品"第一商店购物。此外,一定要列出所有从每家商店的订单的卖场布局所需要的物品,这样会让你的购物之旅更加顺畅。
4. Be prepared to expect to find your items in unexpected places. Stores can be tricky like that. Don't get too discouraged when you cannot find that item on your list in its usual area in the store. They may not have sold out, the items may be placed in a very odd place. One year I found electronics in the frozen foods section. Strange! You just never known, when it doubt… ask a clerk!
细心+耐心,你会有惊喜。
有时候一些商品会放置在地方非常规的地方,所以当你没有抢到你需要的物品时,不要灰心,细心留意这些地方,你会有惊喜。我曾经就在一个食品货柜上发现了一个电子产品,不是不可能,只是你不知道罢了。当然,如果你拿不定主意,可以问下售货员。
5. Snag the Deal with minimal effort. The easiest way to shop… stay home in your pjs and avoid the crowds as you comfortably sit on your couch shopping online. With the click of a button, you can snag that deal. Many avoid online shopping due to shipping fees, but a majority of online stores offer free shipping on Black Friday!
Shoping Online。
省时省力又省心,坐在沙发上就能购物,比挤来挤去强多了。很多人不再网上购物的原因是担心邮寄问题,但在黑五这天很多电商会免邮费的,所以在你出门购物之前最好先在网上浏览一下你的清单!
6. Gift uniquely. Talents must not think like the crowd. What if you shopped at an antique store this year? No crowds, great gifts! You could truly give a one of a kind gift and not have to fight for it.
适时选择特殊商品。
高手不会像那些蜂拥的人群,只知道对一些Shoing More趋之若鹜。他们会去一些特殊的地方,比如说古玩商店。如果你对一款古玩觊觎已久,这个时候可以入手了,省钱不说,也不用为了它去跟人群战斗。
7. The early bird gets the worm. Stores often offer extra savings to those early risers. Some even give gifts to those who get to the store early. Be sure to check out the stores in your area if they offer any early discounts.
提前踩点。
很多加拿大市民都准备到美国扫货,但是人生地不熟,开车走错路可能就错过最佳抢购时间,所以建议大家提前一天到商家踩点,看看想要的商品的摆放位置,这样到时候您直奔主题,提高效率。
8. Two skilled Talents are Better than One! Shop with a friend. Divide and conquer to get those deals. You may be able to score everything on your list when you work as a team.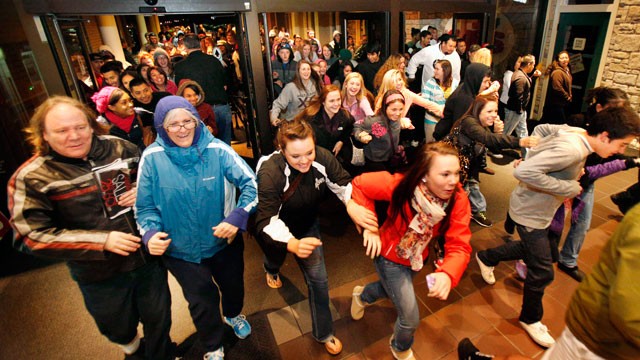 可能的话带上帮手。
最郁闷的莫过于排了很长的队冲进商店,拿到想要的东西,还要排一个长长的队伍,如果有人帮您提前排好交钱的队伍,将节约很多时间。
9. Have Secret "Weapons!" Any good Talent will have many weapons. And, when it comes to Black Friday Shopping, there's no exception. Bring your coupons. Deepen your discounts by topping off that fab sale with a coupon. Be sure to read the fine print, for the sale and on the coupon. Talents must be well informed.
准备秘密武器。
任何时候购物达人都具备各种秘密利器,黑色星期五购物也不例外。购物达人消息灵通,能快速获取到优惠券、折扣券或代金券等。但是一定要详细阅读这些券上的文字,确保有保障相关条款。
10. Master Self-Control. Stick to that shopping list! Just because something is on sale, doesn't mean that you NEED it. A deal is only a deal if you truly can utilize the product. Don't break your budget, don't buy more than what is needed. With all those amazing deals, you'll need to have mastered self-control.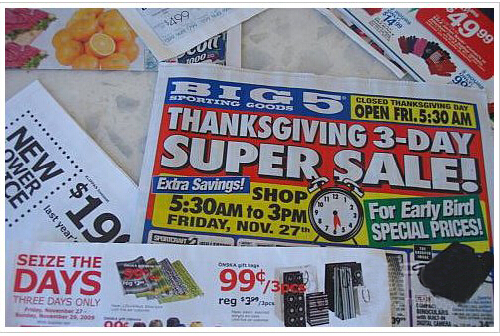 保持自控能力。
琳琅满目的商品是考验自我控制能力的时候,一旦把持不住,你的口袋将会瞬间见底。坚持以自己的准备好的购物清单为主,不需要的东西即使再便宜也尽量不要去买,除非你真的能用得到它。尤其是黑五这天,你需要保持自控能力。
相关阅读:10款应用,让你成为黑五购物达人(下)
---
你可能喜欢: